Outback Oven Grill Barbecues & Accessories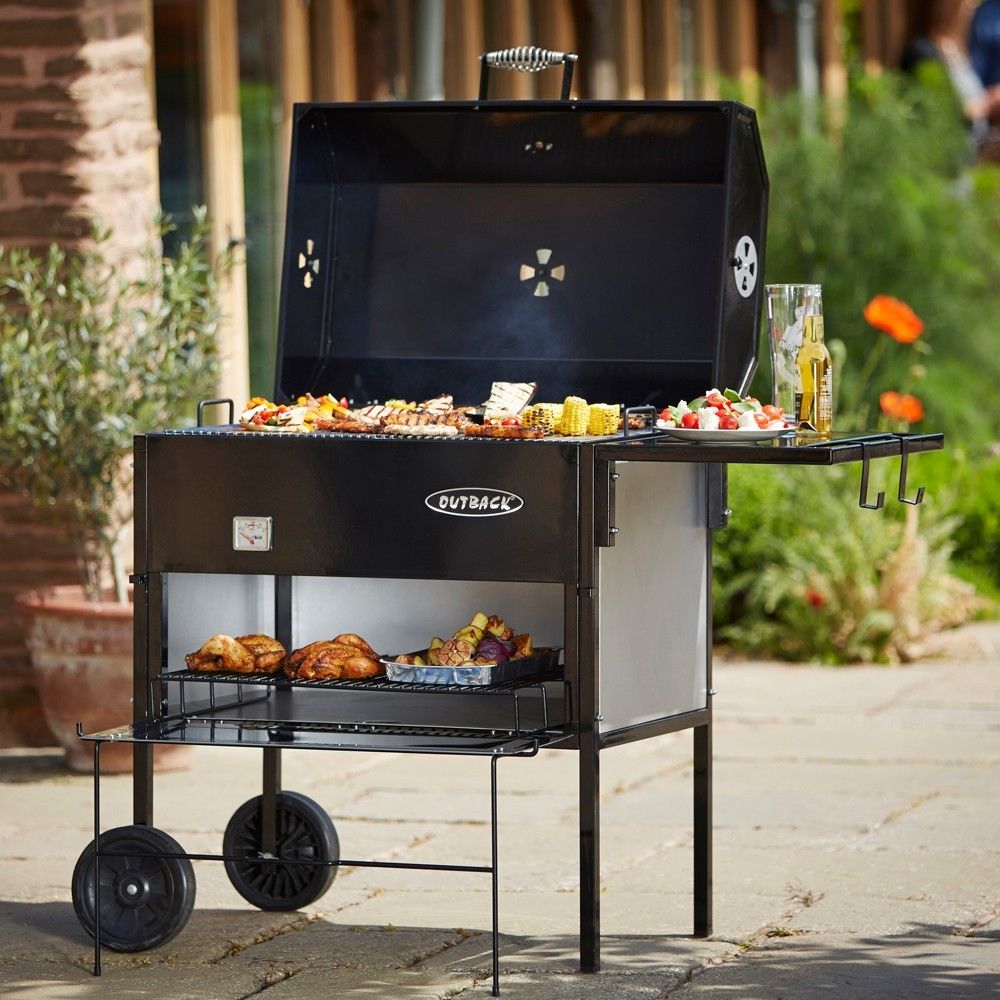 BBQ Style Hooded with front-opening oven. BBQ Type Trolley. removable roasting hood, side table with handle, temperature gauge. A clear blue sky and a newly-trimmed lawn means you get to do the ultimate and most fun outdoor activity Barbecuing. And what better way to do this stomach-filling recreation than by having the Outback Oven Grill to help you instantly whip up palatable grilled meals. Combines hot grill cooking and oven roasting . This BBQ marries the heat coming from its built-in oven and the charcoal-hot aroma of its main grill. This means that the heat radiates from below and on top, giving you a tastier and juicier grilled meal. Easy to move around . The Outback Oven Grill also features 2 front wheels that allow you to transfer the BBQ from one place to another. Whether you like to cook your meals in the backyard or in your main patio, the griller is a good fit.
Supplier: Outback Barbecues
Size: (please check detailed specification):
Delivery: Free in most cases but restrictions apply, free delivery is subject to where you live and confirmed at time of order
CLICK HERE FOR LOWEST PRICE, DISCOUNTS AND OFFERS, SAVE ££££'s
CLICK HERE TO MORE INFORMATION
For the latest shed and garden buildings Promo Codes, Discounts and Vouchers to save money on the latest deals, check out this Discounts page and this Promo Codes page, don't miss out!
You may also like...