Outback Full Drum Barbecues & Accessories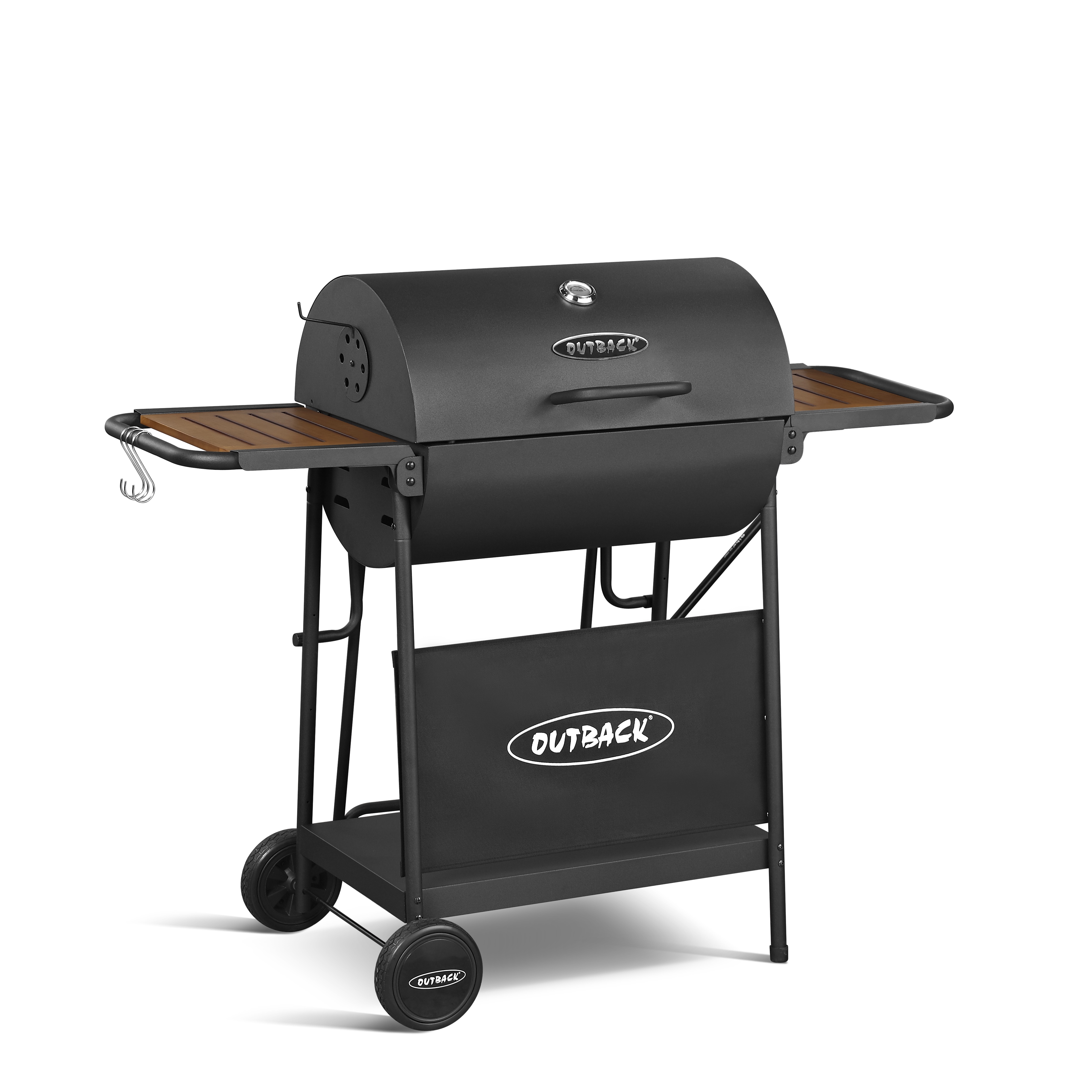 BBQ Style Hooded Full Drum. BBQ Type Trolley. 2 full-size cooking areas, tool rack, metal base shelf, 2 folding side tables, adjustable air vents. You love having small get-togethers over barbecue, sure. Make it even more special and practically easy to host by getting one Outback Full Drum barbecue. This barbecue is ideal for big parties. Two full size cooking areas . The Outback Full Drum doubles the cooking area with its movable hood. Simply open the hood to have a 4 separate grills where you can cook big chunks of meat. Cooking on this fantastic BBQ is mess-free as it has 2 foldable timber-framed side tables where you can put your ingredients and meats whilst cooking. Easy to move around and keep . The barbecue features 2 front wheels that allow you to easily move it from one place to another. This means that keeping this BBQ is virtually stress-free.
Supplier: Outback Barbecues
Size: (please check detailed specification):
Delivery: Free in most cases but restrictions apply, free delivery is subject to where you live and confirmed at time of order
CLICK HERE FOR LOWEST PRICE, DISCOUNTS AND OFFERS, SAVE ££££'s
CLICK HERE TO MORE INFORMATION
For the latest shed and garden buildings Promo Codes, Discounts and Vouchers to save money on the latest deals, check out this Discounts page and this Promo Codes page, don't miss out!
You may also like...