Outback Cook Dome 571 Charcoal BBQ Incudes Cover Barbecues & Accessories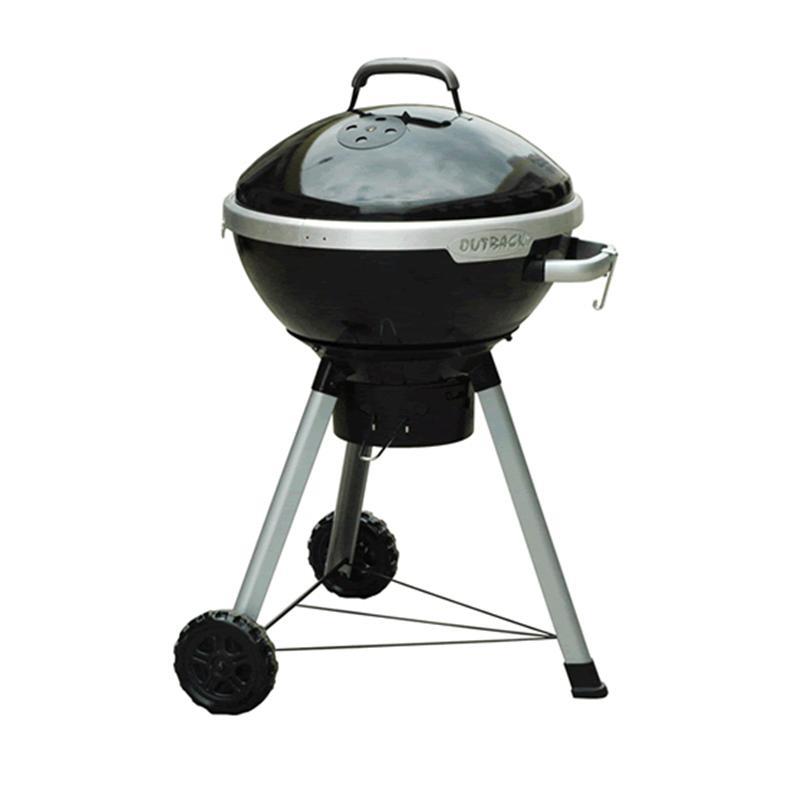 There s nothing like a fine sunny weather where you can gather your family and loved ones and catch up on everyone s daily ventures. But nothing compares to a small feast right in your backyard where you can prepare sumptuous meals for your family to enjoy. The Outback Dome 571 Charcoal BBQ with Cover takes care of everyone s favourite grilled meats and sausages and does it ever-so-greatly. Here s why . Porcelain-Enamelled Hood and Body . This Outback Charcoal Barbecue has its hood and body enamelled with porcelain which means it s sturdy enough to accommodate pressure but is also lightweight making it easy to move around. This great combo makes cooking your favourite cuts much easier and stress-free. Another good thing about porcelain is that it s scratch-resistant. This means you get to keep the pristine look of your charcoal barbecue grill. Its chrome grills are protected against rust allowing for clean and healthy meals all the time. This multifunctional charcoal grill also features a sizable ash collector which allows for mess-free grilling. . Great Ventilation and Air Vent Systems . If you re looking for the best charcoal barbecue, then the Outback Dome 571 Charcoal BBQ is definitely on top of the list. The BBQ features a substantial ventilation as well as adjustable air vents. This only means you have full control over the heat distribution. With this feature, meats, sausages, and grill-friendly vegetables are evenly-cooked and therefore taste better and juicier.
Supplier: Outback Barbecues
Size: (please check detailed specification):
Delivery: Free in most cases but restrictions apply, free delivery is subject to where you live and confirmed at time of order
CLICK HERE FOR LOWEST PRICE, DISCOUNTS AND OFFERS, SAVE ££££'s
CLICK HERE TO MORE INFORMATION
For the latest shed and garden buildings Promo Codes, Discounts and Vouchers to save money on the latest deals, check out this Discounts page and this Promo Codes page, don't miss out!
You may also like...