BillyOh Windsor High Back 10 x Wooden Acacia Hardwood Garden Armchair Garden Chairs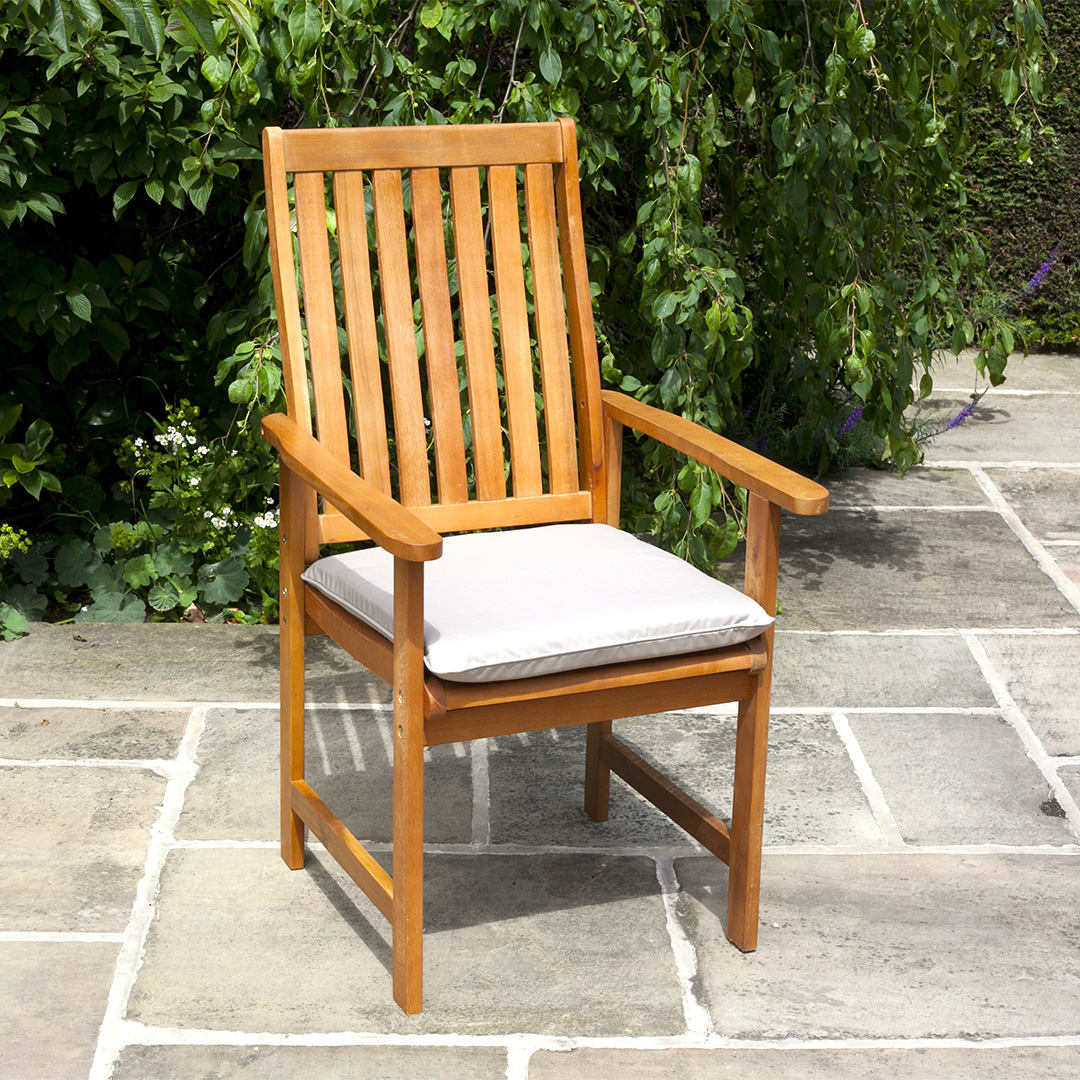 A Haven for Your Back . If you re tired of poor quality and rigid seating in your garden, what you need is a place to rest your legs that is built to maximise support that s where the BillyOh Windsor High Back Garden Armchair comes in. This garden armchair would look great under a tree or in the corner of your garden and with a pair you can create a beautiful focus in your outdoor space that you ll always want to spend time in. Beautifully Constructed . Made from acacia, a wood highly prised for the construction of quality furniture, the Windsor Garden Armchair has a fine durable structure but also looks fantastic too. Despite being strong and sturdy, the chair is also lightweight, so it s simple to move your new armchair around your garden and follow the sun throughout the day. The chair s simple but elegant design makes this furniture piece a practical solution to your garden woes. So if you re stressing over your plain-looking outdoor space, the BillyOh Windsor High Back Garden Armchair is a functional and stylish piece you must have . The Pick of the Bunch . Whether you ve been looking for one or two chairs or a whole new set, this armchair could provide you with the perfect solution. The Windsor features armrests which are tapered to a wider point so you can rest your arms comfortably, allowing you to enjoy your summer outdoors for longer periods of time without becoming uncomfortable. However, once you have one Armchair from BillyOh we re sure you ll soon want more especially when your friends and family feel the great relaxation of the contoured back too.
Supplier: BillyOh.com
Size: (please check detailed specification):
Delivery: Free in most cases but restrictions apply, free delivery is subject to where you live and confirmed at time of order
CLICK HERE FOR LOWEST PRICE, DISCOUNTS AND OFFERS, SAVE ££££'s
CLICK HERE TO MORE INFORMATION
For the latest shed and garden buildings Promo Codes, Discounts and Vouchers to save money on the latest deals, check out this Discounts page and this Promo Codes page, don't miss out!
You may also like...