BillyOh Windsor 1.4m Oval Dining Set – 4 Seat Set with Chairs Garden Furniture Suites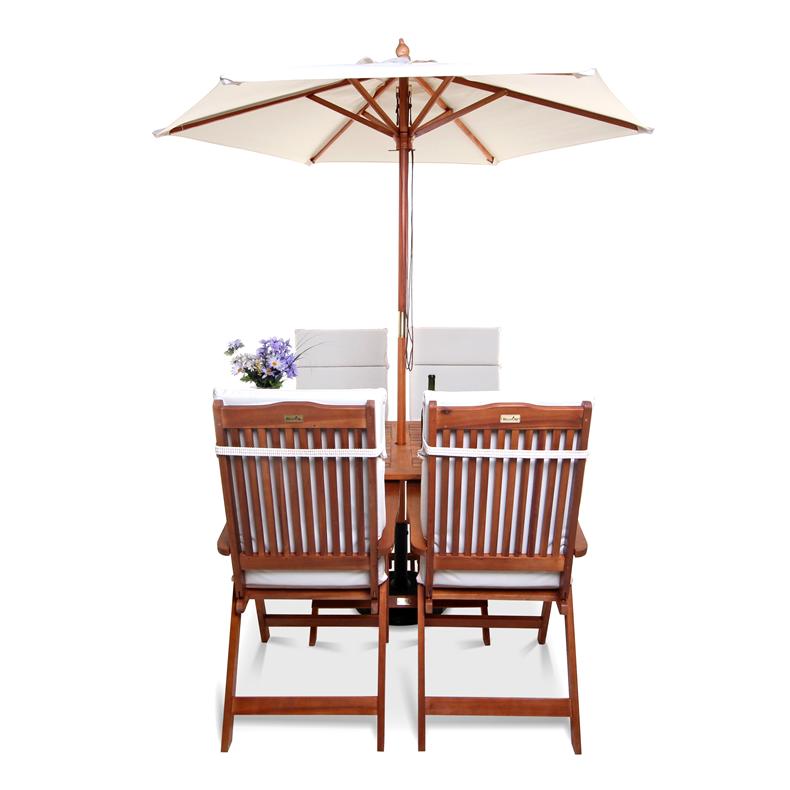 Be Prepared for Outdoor Entertaining This Summer . Being outside when the weather is sunny and the evenings are beautifully clear is one of the highlights of summer, and a place to sit and relax with friends is a must-have to make the most of the long evenings. The BillyOh Windsor 1.4m Oval 4 Seater Wooden Garden Furniture Set is perfect for you if you want a garden set that is stylish, practical and comfortable to entertain your friends and family with this summer. . Elegant Design . Featuring thin wooden slats that run throughout the table and chairs, the set looks classy with that well-loved garden furniture image. This appearance is a timeless look that will look great in any garden setting, ensuring that your new Windsor furniture set will be at home alongside any existing furniture that you might have. The light tones of the acacia wood used to craft this set give the set a naturally beautiful finish that enhances the styling of the wooden garden set even more. Flexible Furniture . The BillyOh Windsor 1.4m Oval set is a lightweight garden set that folds down to a compact storage size. This gives you flexibility and versatility as it allows you to quickly store the set away if you wish. If you often change your mind about the layout of your garden, the lightweight nature of the set allows you to easily move it around when you feel like a change, so you won t have to leave the set in one place. .
Supplier: BillyOh.com
Size: (please check detailed specification):
Delivery: Free in most cases but restrictions apply, free delivery is subject to where you live and confirmed at time of order
CLICK HERE FOR LOWEST PRICE, DISCOUNTS AND OFFERS, SAVE ££££'s
CLICK HERE TO MORE INFORMATION
For the latest shed and garden buildings Promo Codes, Discounts and Vouchers to save money on the latest deals, check out this Discounts page and this Promo Codes page, don't miss out!
You may also like...