BillyOh Rosario 6 Seat Rattan Cube Set Garden Furniture Suites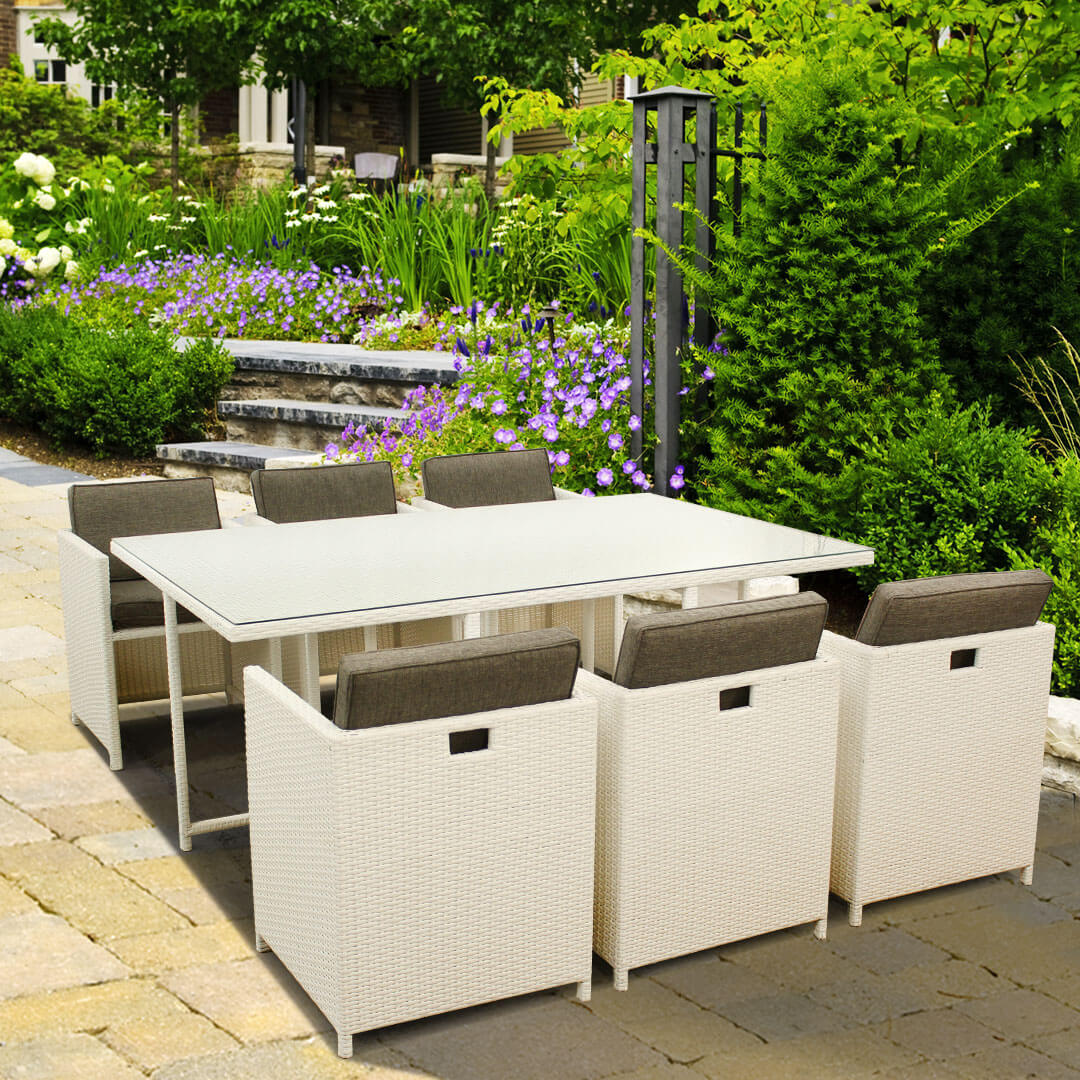 All we want after a challenging day at work is a home that gives off comfort and style something to look forward to at the end of each day. If you and your family love to catch up over dinner, might as well provide them with the best possible experience. And what better way to do that than by offering them unparalleled dining courtesy of the BillyOh Rosario 6 Seat Rattan Cube Set . The stylish set is made from premium materials supported by strong framing and can accommodate up to 6 people. Staying outside and spending time with loved ones over sumptuous meals has never been this fancy . Strong and sturdy construction . This quality rattan furniture is made using premium rattan materials with sturdy framing so you are sure it won't get easily damaged amidst daily wear and tear. The durable build of the furniture set ensures you and your family and even friends get worry-free seating whilst enjoying home-cooked meals. Stylish modular design . One noteworthy thing about this fantastic BillyOh rattan patio furniture ensemble is it seamlessly marries native style courtesy of the rattan construction and modern appeal because of its modular design. This setup not only means having a catchy accent in your garden but it also signifies getting a garden piece that's easy to set up and store away. Wide tables and comfortable chairs . The rectangular table that measures 1765 x 1155 x 740mm with a tempered glass top provides a large area for your meals and dining utensils. The 6 chairs all come with cushions for added comfort. This means that staying outside whilst sitting on any of the chairs doesn't give you painful back strains you would normally get from cheap chairs with hard surfaces.
Supplier: BillyOh.com
Size: (please check detailed specification):
Delivery: Free in most cases but restrictions apply, free delivery is subject to where you live and confirmed at time of order
CLICK HERE FOR LOWEST PRICE, DISCOUNTS AND OFFERS, SAVE ££££'s
CLICK HERE TO MORE INFORMATION
For the latest shed and garden buildings Promo Codes, Discounts and Vouchers to save money on the latest deals, check out this Discounts page and this Promo Codes page, don't miss out!
You may also like...