BillyOh Partner 5 x 4 Mini Metal Garden Shed Sheds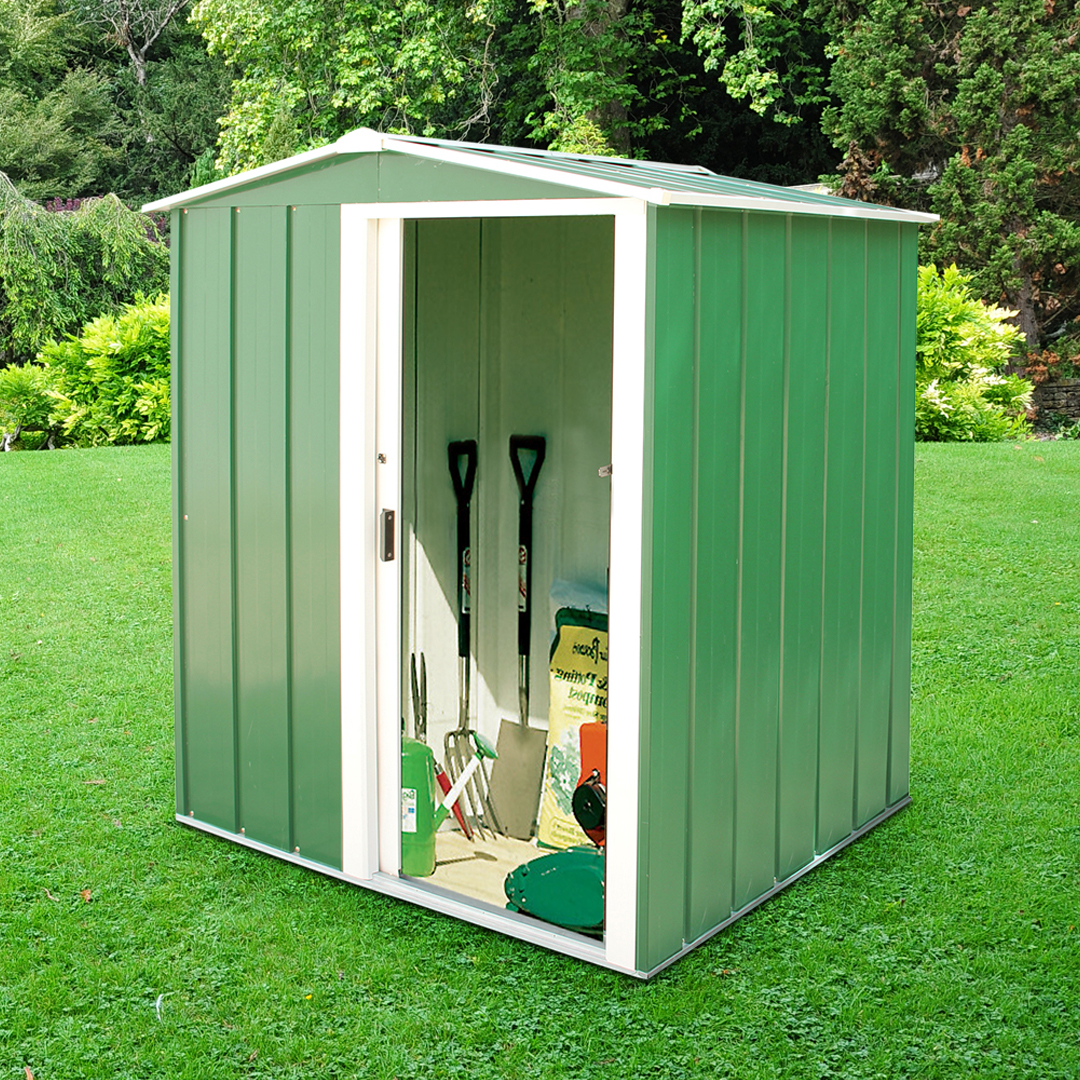 Compact and Space-Saving . The BillyOh Partner Mini Metal Shed is ideal for homeowners whose backyard space is limited. This smaller version of the Partner metal shed measures 5 x 4 which means you get to set it up in the corner of your outdoor area without taking too much space. Perfect for light storage, this basic garden shed can accommodate your daily gardening tools such as rakes, shovels, spades, trowel sets, small compost bins, and other compact equipment. Solid Construction for Strength . This reliable outdoor equipment storage takes pride in its tough galvanised steel construction. What this gives is structural rigidity and protection against harmful elements. With this construction, all parts of the building, including hard-to-reach areas such as recesses and corners, are protected. The BillyOh Partner Mini Metal Shed, however small, still offers a strong storage space for your loved garden tools and small backyard equipment.
Supplier: BillyOh.com
Size: (please check detailed specification):
Delivery: Free in most cases but restrictions apply, free delivery is subject to where you live and confirmed at time of order
CLICK HERE FOR LOWEST PRICE, DISCOUNTS AND OFFERS, SAVE ££££'s
CLICK HERE TO MORE INFORMATION
For the latest shed and garden buildings Promo Codes, Discounts and Vouchers to save money on the latest deals, check out this Discounts page and this Promo Codes page, don't miss out!
You may also like...