BillyOh Kentucky Charcoal Grill Barbecue Barbecues & Accessories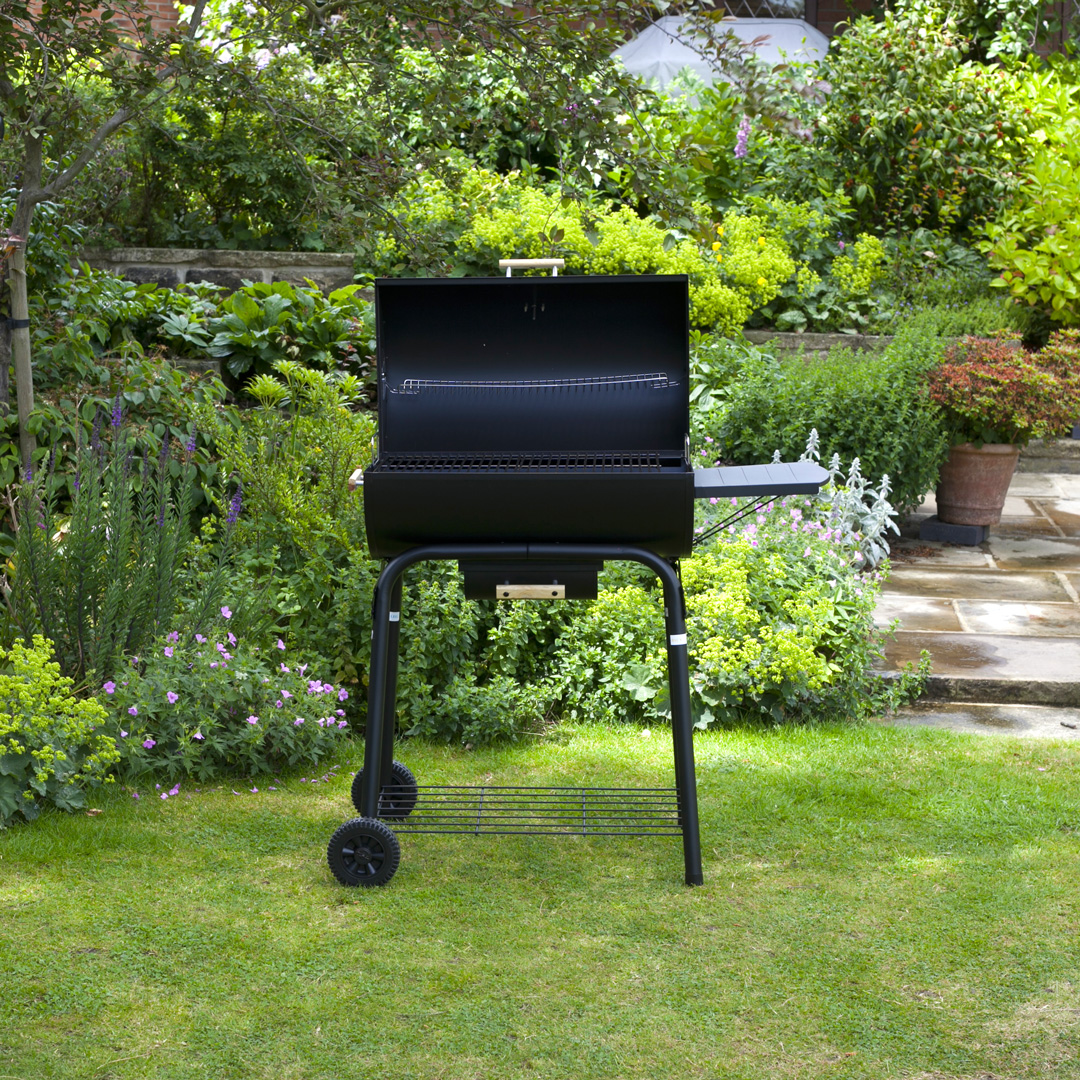 Under the Hood . Spend the evening in the garden grilling with this steel charcoal grill. It s black, and is just what you need for a quiet summer s evening. It comes with a chrome plated charcoal roasting grill, and steel hood. The hood means that the heat can circulate around the barbecue whilst your food sits on the grill, making it cook more evenly as there s nowhere for the heat to escape. The hood has a wooden handle, making it easy for you to lift it up and check on your food. . Useful Ideas . Attached to the side of the barbecue is a handy condiment table. This table means that all of your sauces, marinades and cooking utensils can be kept close by as you cook. This closeness saves you time and effort, meaning you don t need to leave your sizzling food or send someone else to go get something. It can also be used to place food that s already been cooked on for friends and family to grab when they re ready. . Easy to Move . There are two wheels attached to the bottom of the grill, making it easily portable. You don t need to worry about it blowing away though, as on the opposite side there are no wheels, which will ensure that the barbecue is still secure when you re cooking. .
Supplier: BillyOh.com
Size: (please check detailed specification):
Delivery: Free in most cases but restrictions apply, free delivery is subject to where you live and confirmed at time of order
CLICK HERE FOR LOWEST PRICE, DISCOUNTS AND OFFERS, SAVE ££££'s
CLICK HERE TO MORE INFORMATION
For the latest shed and garden buildings Promo Codes, Discounts and Vouchers to save money on the latest deals, check out this Discounts page and this Promo Codes page, don't miss out!
You may also like...