BillyOh Classic Melaine 1.2m Bench Garden Furniture Suites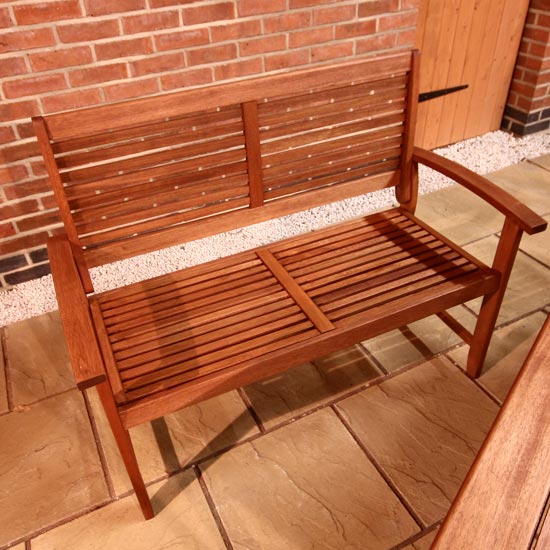 A nice sunny weather or a calm breezy evening are best spent outside with a good book to read, some refreshing drinks to chug, or sumptuous grilled meals to munch on. What better way to enjoy these and more than by having a comfortable garden bench to sit on simply completing the ensemble. The BillyOh Classic Melaine 1.2m Bench provides comfortable seating right in your garden or patio. 2 Person Seating . This BillyOh garden bench is perfect to use as additional seating during simple garden parties or casual conversations with a friend or a family member. Made from durable Malaysian hardwood, the BillyOh Classic Melaine 1.2m bench can accommodate up to 2 people. Slatted design and high back construction . The garden bench s slatted design provides a classic accent to your outdoor area. With its high-back build, never again will have to experience back strains and muscle pains even when you sit on it for long hours.
Supplier: BillyOh.com
Size: (please check detailed specification):
Delivery: Free in most cases but restrictions apply, free delivery is subject to where you live and confirmed at time of order
CLICK HERE FOR LOWEST PRICE, DISCOUNTS AND OFFERS, SAVE ££££'s
CLICK HERE TO MORE INFORMATION
For the latest shed and garden buildings Promo Codes, Discounts and Vouchers to save money on the latest deals, check out this Discounts page and this Promo Codes page, don't miss out!
You may also like...