BillyOh 2m Dark Brown Set, Aluminium Pole, Steel Ribs Parasol Garden Umbrellas & Parasols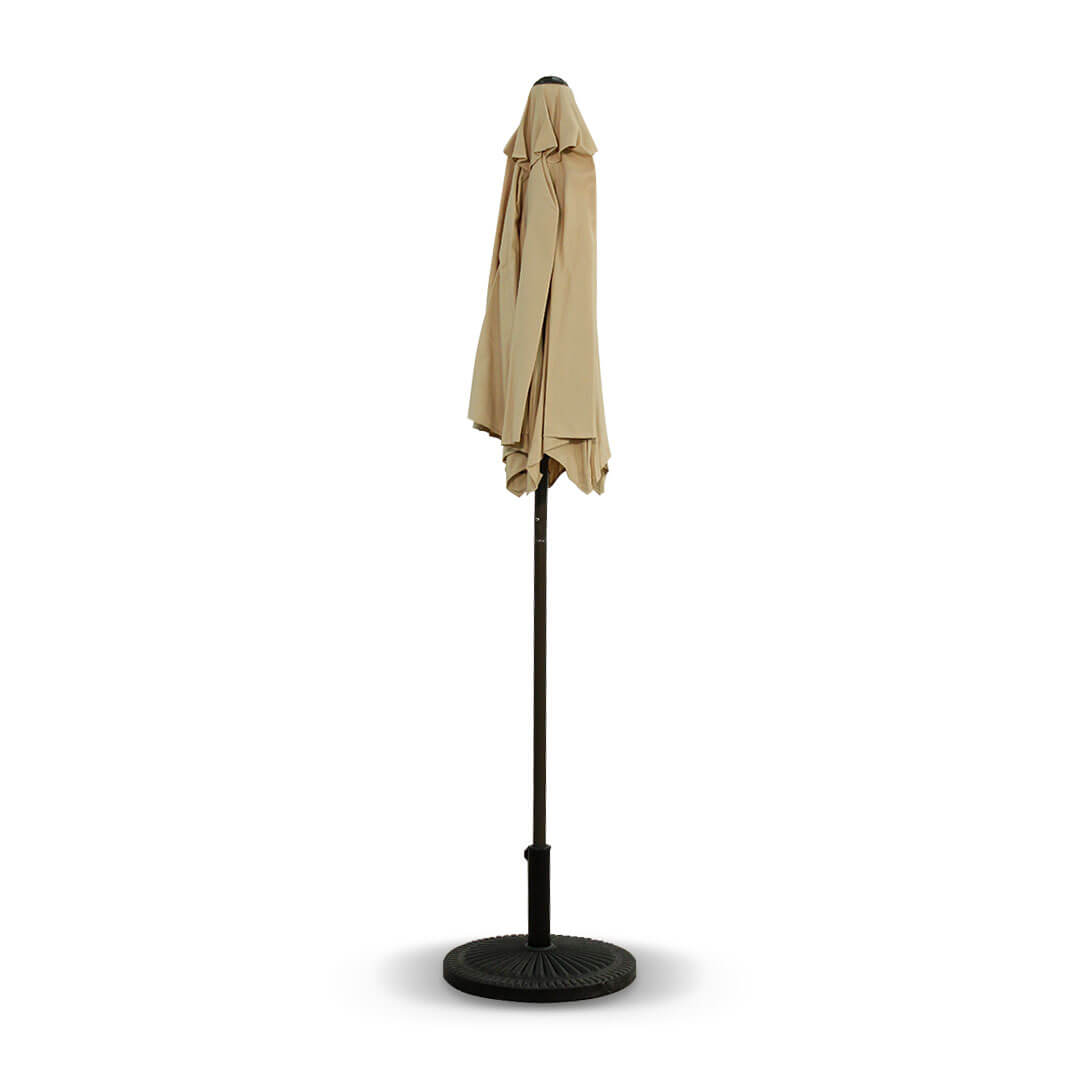 If spending some time under the sun is what tickles your fancy, you better have the right garden furniture sets to keep you company. By that we mean something that will give you protection against too much sunlight in case you d spend long hours outside . You re in for a good treat The BillyOh 2m Dark Brown Aluminium Pole and Steel Ribs parasol is exactly what you need . Stylish protection against sunlight . This dependable parasol doesn t only serve as a shade but it also adds a hint of summer to your garden set up. The pole is made from sturdy aluminium material whilst its steel-ribbed parasol provides unparalleled support. Never again will you have to stay outside and head inside shortly after because of heat exhaustion. The best thing is you get to experience this all in style . Sturdy Base . Set firmly in place using a sturdy metal-framed and poly resin-made base, you are sure to enjoy staying outside under the shade of your parasol without worrying about it falling over.
Supplier: BillyOh.com
Size: (please check detailed specification):
Delivery: Free in most cases but restrictions apply, free delivery is subject to where you live and confirmed at time of order
CLICK HERE FOR LOWEST PRICE, DISCOUNTS AND OFFERS, SAVE ££££'s
CLICK HERE TO MORE INFORMATION
For the latest shed and garden buildings Promo Codes, Discounts and Vouchers to save money on the latest deals, check out this Discounts page and this Promo Codes page, don't miss out!
You may also like...