BillyOh 2 seat Windsor 0.7m Folding Round Bistro Set Garden Furniture Suites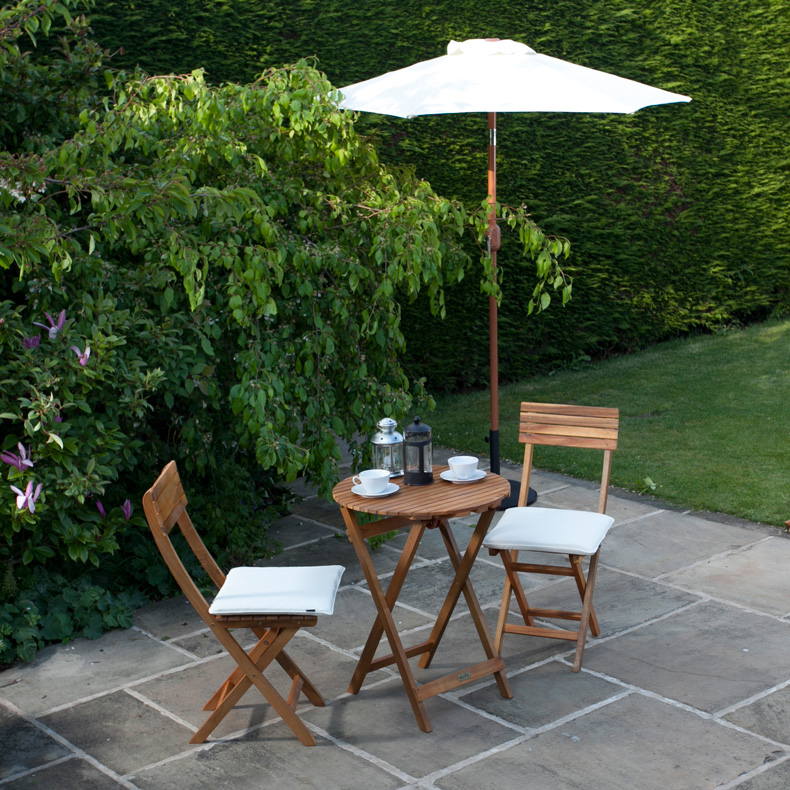 Say Yes to Drinks for Two with a Bistro Set . Summer is the season to be outside enjoying yourself, whenever and however you can. In a fast-paced world, relaxing outdoors isn t always at the top of our to do list, but we think that you should make it a top priority this summer. Whether you have limited space or you like to have flexibility with your garden furniture, the BillyOh Windsor Round Bistro 2 Seater Set is ideal for your needs. This set is the perfect size if you want somewhere to enjoy drink on your own or have a chat with a close friend, so you ll always be well equipped for an intimate occasion. Furniture That's Flexible . Modern life is busy and people are constantly wanting more for their money and more from their products, so why shouldn t your garden furniture be the same Unlike fixed garden table and chairs, the whole Windsor Bistro set easily and neatly folds down for compact storage, so if you want keep it tucked away during the winter months or just fancy using your outdoor space for something different for a while, the Bistro set works around you. Class and Continuity . This Windsor Bistro set features beautiful, thin slats which give a classy image and feel to the table. These slats are also featured of the modern looking chairs, which makes the table and chairs a perfect, uniform match. The acacia hardwood used to craft the set is long-lasting and durable, so it will be able to cope with spilled mugs or glasses, and continue to look great.
Supplier: BillyOh.com
Size: (please check detailed specification):
Delivery: Free in most cases but restrictions apply, free delivery is subject to where you live and confirmed at time of order
CLICK HERE FOR LOWEST PRICE, DISCOUNTS AND OFFERS, SAVE ££££'s
CLICK HERE TO MORE INFORMATION
For the latest shed and garden buildings Promo Codes, Discounts and Vouchers to save money on the latest deals, check out this Discounts page and this Promo Codes page, don't miss out!
You may also like...